ATTENTION: If you want to learn how to grow delicious mushrooms at home… starting today! This is the book you need. Read below for details…
"..Quickly Learn How to Grow All the Mushrooms You Can Eat with this Easy to Use, Step-by-Step, Paint-by-the-Numbers System…"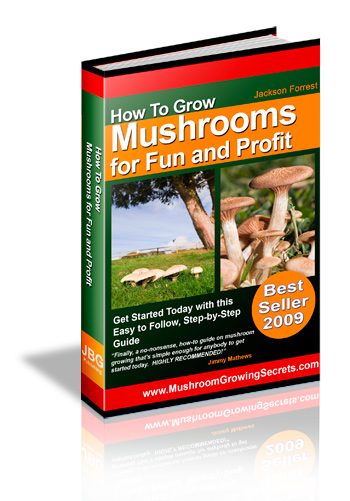 Dear Friend,
As the interest and demand for high-quality mushrooms have become exceedingly popular over the last decade, so have the opportunities that exist for any person, in any geographic location, with any level of skill to grow mushrooms in and around their home, for fun and for PROFIT!
Growing mushrooms for you and your family is a fun and easy way to spend time outdoors, and even make some extra money for vacations, a new car, or even just to help out with your monthly bills.
We want to make the process as simple and easy as possible….
That's why we've put together this eBook that give you EVERYTHING you need to know to go out and get started TODAY!
In this comprehensive 94 page training, you'll learn everything you always wanted to know (but didn't know who to ask) including:
How to grow beautiful mushrooms in basements, sheds, greenhouses, or anywhere else. Step by Step and Detailed Instructions are included.
What is the exact type of fertilizer to use to ensure that you grow the healthiest and most plentiful batches possible. And hint, its not what you think!
How to build the "perfect"mushroom growing bed, in the optimal location, size, and shape.. to insure that you "hit the ground running" today!
How to immediately protect your mushroom crops from common insects and other enemies!
How to quickly and easily build a self-sustaining mushroom crop that will produce for years and years to come!
What are some of the most-unique and easy to cook Mushroom recipes for your new "never ending" crop!
And many others, including over 29 detailed illustrations to help you every step of the way!
Click the "Add To Cart" button below and after completing your order, you'll immediately be taken to the download page where you can claim your book!
SPECIAL LIMITED TIME OFFER:
Claim your Copy Today for Only

$39.99

$24.97

!
Have your credit card handy and click the happy yellow button below to pay online at Paypal.